Home of the Giants
dvd will be out on
Amazon.com
on April 6th !
Format: AC-3, Color, Dolby, DVD, Subtitled, Widescreen, NTSC
Language: English
Subtitles: English
Number of discs: 1
Rating: PG-13 (Parental Guidance Suggested)
Studio: Screen Media
DVD Release Date:
April 6, 2010
Run Time: 101 minutes
ASIN: B0034C22BQ
You can pre order it
there
.
allis
Here's
a nice interview with Ryan !
allis
official website
of
Elevator Girl
to see a video of behind the scenes and some previews of the movie !
And head
over here
for an article and some lovely pictures of Ryan in
Elevator Girl
allis
Go to the
DVD Release Date: 04/01/2010

Starring: Haley Joel Osment, Ryan Merriman, Danielle Panabaker, and Kenneth Mitchell
Directed by: Rusty Gorman

Run Time: 101 Min
Genre: Thriller, Sports

Synopsis: High school journalist Robert 'Gar' Gartland (Haley Joel Osment) has been assigned to cover the town's state championship-bound high school basketball team. Gar's best friend and all-star point guard, Matt Morrison (Ryan Merriman) is entangled with breaking and entering gone awry. Trapped, Matt and Gar have nowhere to turn. A coming-of-age tale set in the heartland of Basketball country Indiana, Home of the Giants is a compelling thriller about the ties that bond friends in the most dire of situations.
Source
Spread the word around you !
allis
Elevator Girl
will be aired on Hallmark Channel on
February 13th
!
Don't forget to watch it !
You can find a bigger version of the poster @
Ryan Merriman Fansite
.
--- * ---
Hallmark Channel has writen a great article about Ryan. It's all behind the cut since it's rather long.
(
Ryan Merriman: An all-American boy makes good
Collapse
)
allis
Ryanne
posted some news about
Home of the Giants
!
The movie just got a MPAA rating, it's rated PG13 "for some thematic elements, violent situations and language including drug references." and The Hollywood Reporter tells us that one of the distributors for
Home of the Giants
is Screen Media Ventures, LLC.
Screen media is primarily a dvd distributor but also a theatrical distributor.
allis
picspammy
.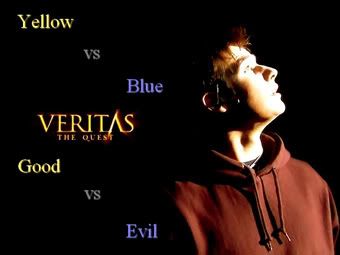 Be careful ! Spoilers for the last episode of the show !

I believe there is truth in every story
Picspam made for the challenge 12 at
Wild Cherry
was aired on the Movie Central in Canada. It was airing throughout September.
We also learned that
Elevator Girl
has wrapped production and is said to premiere in 2010.
Ryan as signed with APA. You can read an article
over here
at hollywoodreporter.com.
And three new pictures can be found at the
Ryan Merriman Fansite Gallery
.
allis
Not much news lately.
Elevator Girl on Monday, July 20th in Southern California. This is a five week shoot.
This is a great romantic comedy in California for Hallmark. His co-star/leading lady is Lacey Chabert, (Party of Five, Mean Girls, Ghosts of Girlfriends Past).

allis
Ryan will begin shooting on